Announcing Pronto TMS
August 23, 2021 - Reading time: 2 minutes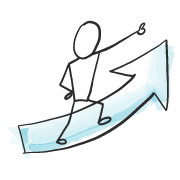 ScheduleInterpreter.com, Inc. will enter translation management systems market by adding Pronto TMS to its portfolio of enterprise tools.
Pronto TMS is a cloud-based platform available through subscription program as part of ScheduleInterpreter® and as stand-alone service. Pronto TMS will be released before the end of 2021 with early access for qualified subscribers of ScheduleInterpreter®.
With Pronto TMS subscribers are able to manage translation processes, digital libraries, vendors' profiles and customers' accounts. Powered by Flawless Analytics, Pronto TMS delivers on-demand analytics and business intelligence for Language Service Providers (LSPs), their customers and vendors. Using ScheduleInterpreter.com, Inc. extensive expertise in processing financial transactions, Pronto TMS will be directly integrated with billing and payroll process of ScheduleInterpreter® and connected to Intuit QuickBooks Online, using industry-proven infrastructure.
As security and privacy are becoming major factors for the language industry, ScheduleInterpreter.com, Inc. used its expertise to build proprietary encryption protocols that meet NIST requirements.  All documents at rest and in transfer are encrypted and full journaling of access and requests to access is preserved indefinitely.
To ensure ease of implementation and industry acceptance, ScheduleInterpreter.com, Inc. partnered with AGTranslate, a leading provider of translation services in the fields of medical insurance, healthcare, government and K12. Adapting AGTranslate deep knowledge of the industry and extensively documented processes into the workflow of Pronto TMS delivers tools specifically adapted for modern LSPs of any scale.
ScheduleInterpreter.com, Inc. is a leading SaaS provider of cloud-based solutions for language industry focusing on enterprise markets, state and federal government.