Report Center 2.0 is arriving on June 21, 2023
June 20, 2023 - Reading time: 2 minutes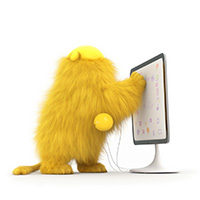 REPORT CENTER is one of the most used feature of ScheduleInterpreter®. In 2022 decision was made to start the work on combining REPORT DESIGNER and REPORT CENTER into a single module, offering subscribers of ScheduleInterpreter® the most flexible solution on market. This week we completed the early tests and on June 21, 2023 the new REPORT CENTER 2.0 will be released to all subscribers of our platform. Below is the list of some of the features:
Big data ready - new design enables organizations and enterprises with complex workflows to work with millions of records whiteout sacrificing performance or speed.
Change reports on-demand - instantly customize layout and content of the report. Add columns, use intuitive design tools to create content using existing data, add grouping and filter options, pivot data and reorganize the content to meet most demanding reporting requirements.
Share reports - any report can now be shared using user profiles, accounts and with a list of people. Management teams can design quarterly reports for internal use and improve customer satisfaction offering personalized reports.
Static reports - new option enables to capture current state of the report and create a local copy, stored at the user's device. Static reports are not affected by the changes in the platform and offer predictable results using content approved for the report.
Save results - share report with your team, customers or vendors using variety of options, including Adobe PDF, MS Excel or CSV files. Instant report conversion makes collaboration simple and secure.
Initial collection of templates - Invoice aging, revenue and expense reports, operational and vendor KPI are just a few of the reports in the initial collection. All of the reports can be used as a starting template to create variety of other reports for various departments.