Virtual interpreting service platform is now a custom field in On the Spot!
June 20, 2022 - Reading time: ~1 minute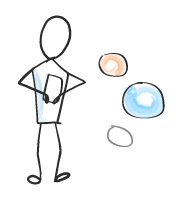 After initial roll out of the virtual interpreting service details in On the Spot! it will now be a separate custom field and can be configured using account center.  Custom label, sort order and stage of the interpreting assignment will define if interpreter has access to the information. The information includes platform name, phone, pin or password, and link. Currently we can only display the link and recommend the linguist to use e-mail notification with active link.